04 Aug

How to make your startup a data-driven dream

Every organisation wants to be 'data-driven' these days — but not all are using data as cleverly as they could be.

Smart use of data can help companies nail funding rounds, make better product decisions and — an especially important one at times like these — keep a very close eye on cashflow.

But all this data can also feel intimidating. Software company Oracle NetSuite found that 94% of us feel overwhelmed making decisions at work, and having data coming out of your ears doesn't help.

So, to figure out how businesses can get a handle on data to drive performance, we gathered a panel of experts featuring Dave Rosenberg, head of marketing and business development and private equity EMEA for Oracle NetSuite, Melissa McCracken, an investor at cancer therapeutics focused VC Nextech Invest and Tatiana Okhotina, chief financial officer at money transfer service Azimo.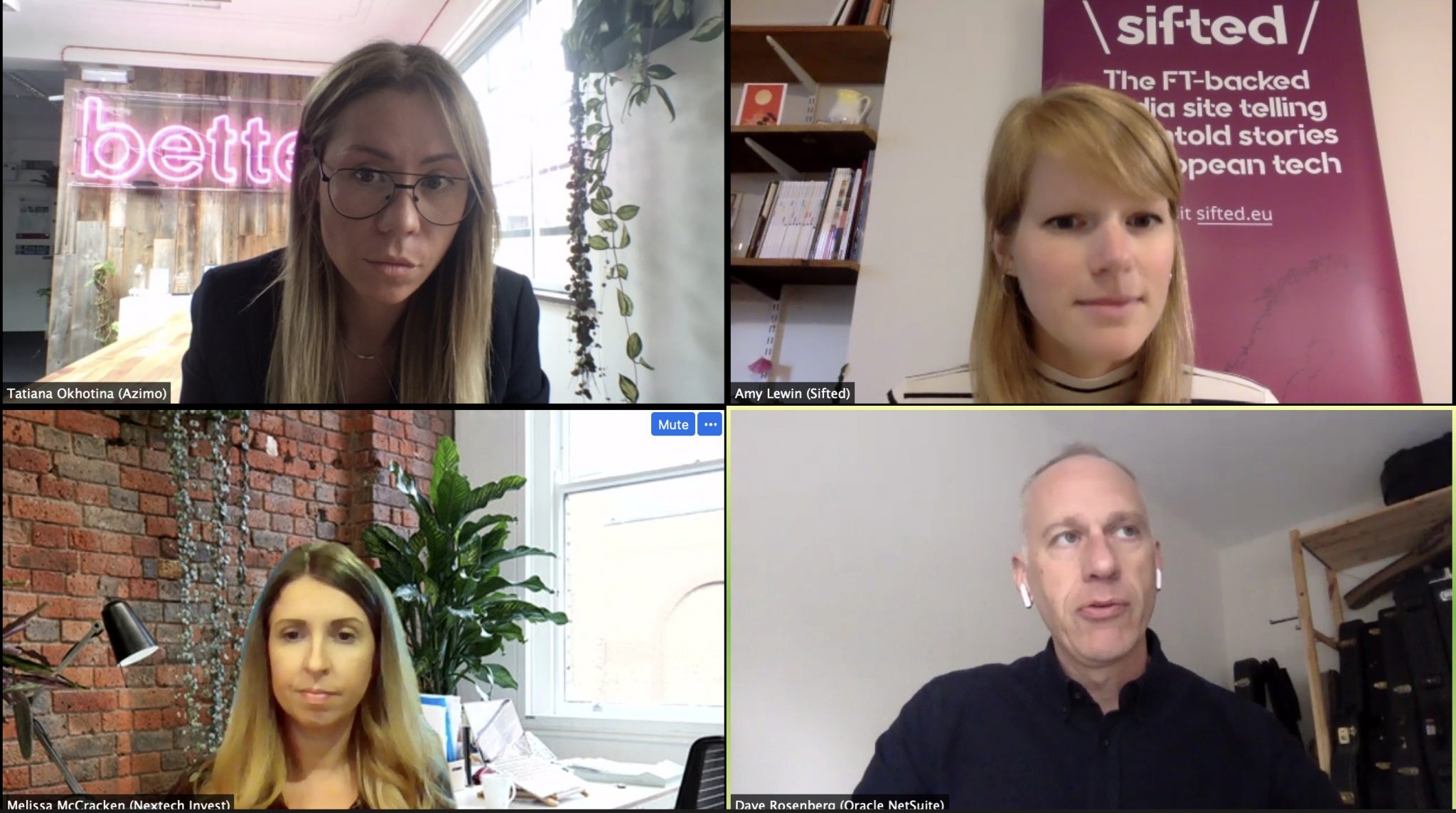 Here are the main takeaways:
1)  There are heaps of tools to help you utilise and understand financial data
Adios, old Excel spreadsheets, data analytics has come a long way from manually sifting through thousands of rows and columns. The tools that are available for companies to collect data today are much more advanced, and you should take advantage of them.
Okhotina recommends using tools like Domo, Google for data warehousing and Google Data Studio for visualising analytics. And those aren't the only tools Azimo uses: "We have built an internal treasury management system, which is custom-made based on different data integration. We also use NetSuite for financial reporting… which isn't heavy on data inputs and gives us timely and accurate results."
"Go take an online class in data science or whatever it may be, because you can very quickly see the gaps in your business where you don't understand…"
McCracken says knowing when to build tools out is as important as which tools you use. She recommends using an electronic lab notebook (ELN), which can be a great tool for data scientists to track resources. These can help companies keep an eye on cost, time spent on projects and the allocation of teams — and make business operations run more smoothly as a result.
It's a good idea to keep learning about new tools, says Rosenberg. "Go take an online class in data science or whatever it may be, because you can very quickly see the gaps in your business where you don't understand, whether it's forecasting, inventory or something else."
To find out more go to: https://sifted.eu/articles/data-driven-startup/